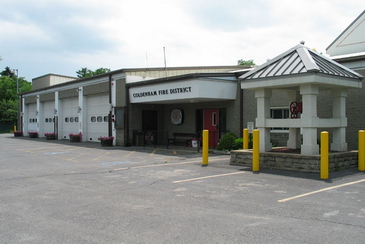 Since 1931 the courageous men and women of the Coldenham Fire Company have answered the call when their neighbors find themselves in distress.
Whether the emergency is a fire, motor vehicle accident, rescue or medical emergency, Coldenham's bravest have been there quickly, prepared through diligent training to provide aid and comfort.
We are proud to serve our community for over 75 years!
COLDENHAM FIRE DISTRICT
LEGAL NOTICE

Fire District Meeting Minutes, Legal Notices & Documents -click here-
UPDATED May 30, 2017
Coldenham Fire District
Budget Workshop

Please take notice that the 2018 Budget Workshop will be held at the Coldenham Fire House, 511 Coldenham Road, Walden, NY at 6:00 PM on Monday, August 21, 2017.
BY ORDER OF THE COLDENHAM
BOARD OF FIRE COMMISSIONERS
COLDENHAM FIRE DISTRICT
Mary E. Keenan, Secretary
Dated: July 24, 2017COLDENHAM FIRE DISTRICT

PLEASE TAKE NOTICE that the Coldenham Fire District will hold regularly scheduled meetings at 7:30 P.M. on the first Monday after the first Tuesday of the month for the calendar year of 2017. The meetings will take place in the 2nd floor meeting room of the Coldenham Fire House 511 Coldenham Road Walden NY. The meeting dates are as follows: February 13, March 13, April 10, May 8, June 12, July 10, August 7, September 11, October 9, November 13 and December 11, 2017.


BY ORDER OF THE BOARD OF FIRE COMMISSIONERS
OF THE COLDENHAM FIRE DISTRICT
MARY E KEENAN
SECRETARY
DATED January 22, 2017

2017 Adopted Budget -click here to download page 1 page 2
These galleries include photos and videos from incidents, and drills, social events such as parades, community events and more. -click here-
We are proud to march behind our Fife & Drum Corps. -click here- for info about our Corps and how you can book them for your parade.
The best fire to put out is one that never starts. -click here- for some live saving tips and info that will help keep you safe.